Hosting and Listing Helps


Home - John Brumby - Information - Promote your Site - People - Pets - Prayer -Menu- Terms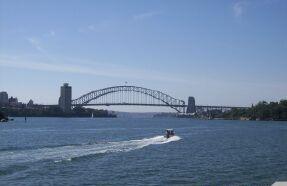 There are essentially three services Hosting Listing Promoting that I am listing here together plus other things that develop over time.

Hosting and website services have many ways to be provided depending on the real needs of a client

So I have a general application form that starts with a free trial that then can be setup according to the real needs of a client

There is another place to go Here if you just want to do it yourself we have things many ways here.

Under the Free Trial there are different places that can be used if it is the right plan for you.

If you go in yourself you might end up in the wrong place for what you want to do, or find that you get lost on doing things and have to wait to get a support reply.

Help files are great but can be a bit difficult to understand.

Once one has a website how are you going to be seen among the massive millions out there

Well it is good to be listed in directories and search engines so we can point people to services in that area after the website is setup.

That is all about promotion the third string of this Hosting Listing Promoting helps of the page and service.

Are you selling things as a business or just as a private thing then here is an International service for you at

Saint Posts Listing Service

Exit
This service is able to reach multiple places to list you all at the same time.